apenso5_vol_10_p2269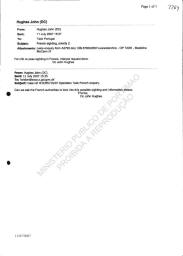 2270 to 2772-Missing pages
apenso5_vol_10_p2270
MISSING PAGE
apenso5_vol_10_p2271
MISSING PAGE
apenso5_vol_10_p2272
MISSING PAGE
2273-Officer's report re sighting in Cornwall
apenso5_vol_10_p2273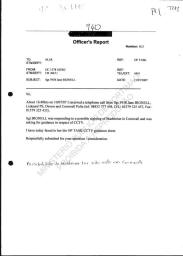 2274-Email with jpg attachments
apenso5_vol_10_p2274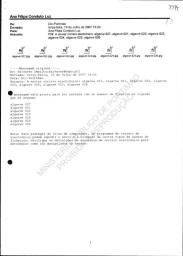 2275 to 2280-jpg pictures
apenso5_vol_10_p2275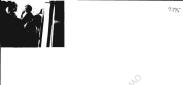 apenso5_vol_10_p2276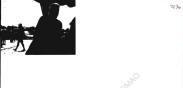 apenso5_vol_10_p2277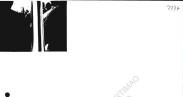 apenso5_vol_10_p2278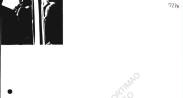 apenso5_vol_10_p2279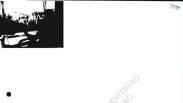 apenso5_vol_10_p2280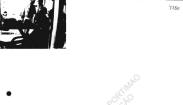 2281-Copy of page 2274
apenso5_vol_10_p2281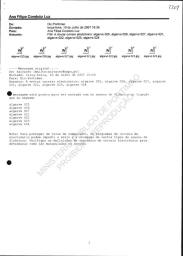 2282-Picture
apenso5_vol_10_p2282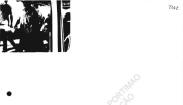 2283 to 2285-Missing pages
apenso5_vol_10_p2283
MISSING PAGE
apenso5_vol_10_p2284
MISSING PAGE
apenso5_vol_10_p2285
MISSING PAGE
2286 to 2287-Documents re sighting in Marseille airport
apenso5_vol_10_p2286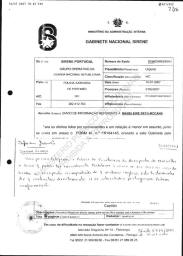 apenso5_vol_10_p2287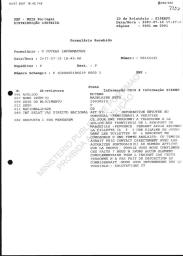 2288-Service information re sighting in Rock's Bar in Albufeira
apenso5_vol_10_p2288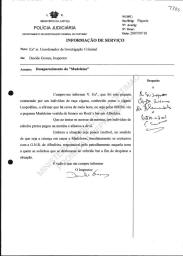 apenso5_vol_10_p2288a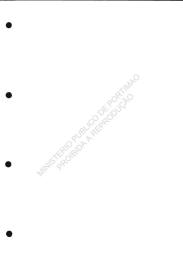 2289-Email re French national's sighting of Madeleine
apenso5_vol_10_p2289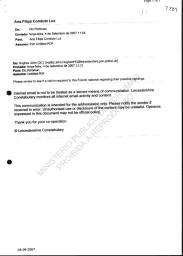 2290 to 2297-Police report re French national's sighting
apenso5_vol_10_p2290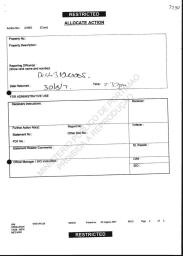 apenso5_vol_10_p2291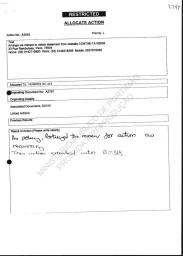 apenso5_vol_10_p2292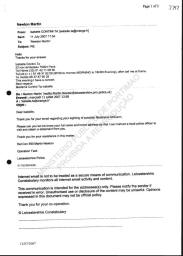 apenso5_vol_10_p2293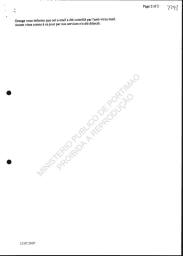 apenso5_vol_10_p2294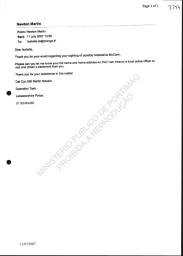 apenso5_vol_10_p2295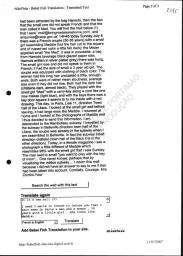 apenso5_vol_10_p2296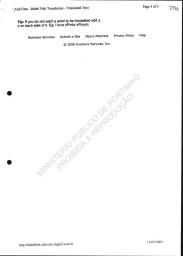 apenso5_vol_10_p2297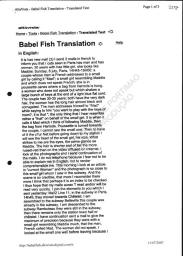 2298 to 2299-Missing pages
apenso5_vol_10_p2298
MISSING PAGE
apenso5_vol_10_p2299
MISSING PAGE
2300-Email re sighting in France
apenso5_vol_10_p2300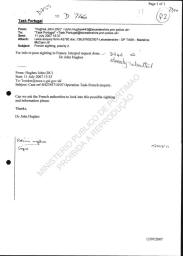 2301 to 2302-Missing pages
apenso5_vol_10_p2301
MISSING PAGE
apenso5_vol_10_p2302
MISSING PAGE
2303-SOCA enquiry form re sighting in Perigueux, France
apenso5_vol_10_p2303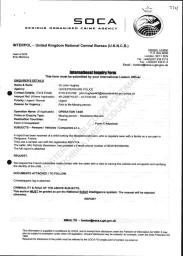 2304-Missing page
apenso5_vol_10_p2304
MISSING PAGE
2305-Email re sighting in Johannesburg, SA
apenso5_vol_10_p2305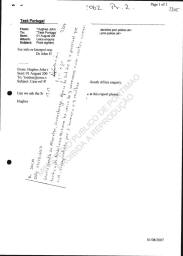 2306-SOCA enquiry form re sighting in Johannesburg
apenso5_vol_10_p2306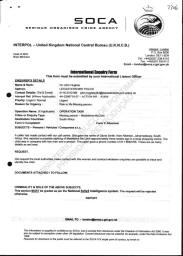 2307-Email re South African sighting
apenso5_vol_10_p2307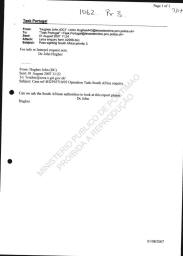 2308-Copy of page 2306
apenso5_vol_10_p2308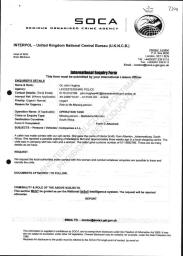 2309-Missing page
apenso5_vol_10_p2309
MISSING PAGE
2310 to 2311-Police report re sighting in Tenerife, Spain
apenso5_vol_10_p2310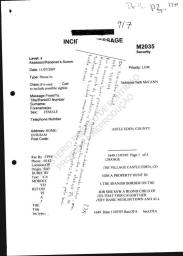 apenso5_vol_10_p2311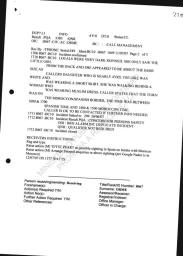 2312 to 2214-Email re Tenerife sighting
apenso5_vol_10_p2312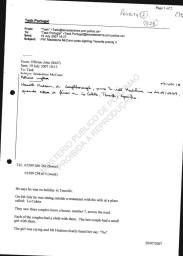 apenso5_vol_10_p2313
MISSING PAGE
apenso5_vol_10_p2314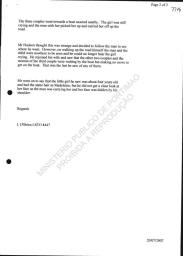 apenso5_vol_10_p2314a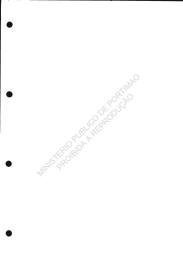 2315-Cover letter
apenso5_vol_10_p2315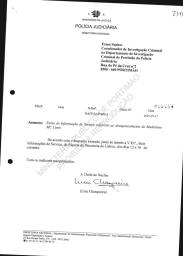 2316 to 2317-Service information re suspicious vehicle in Amares
apenso5_vol_10_p2316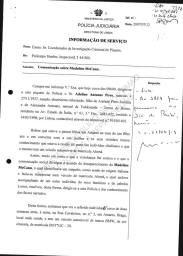 apenso5_vol_10_p2317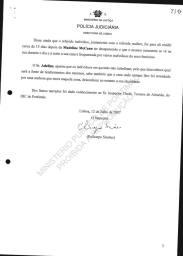 2318-Service information regarding anonymous tip in Morocco
apenso5_vol_10_p2318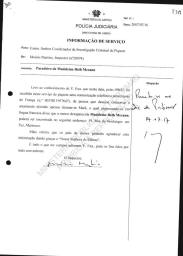 2319 to 2321-Missing pages
apenso5_vol_10_p2319
MISSING PAGE
apenso5_vol_10_p2320
MISSING PAGE
apenso5_vol_10_p2321
MISSING PAGE
2322 to 2325-Email re follow up on Spain sighting
apenso5_vol_10_p2322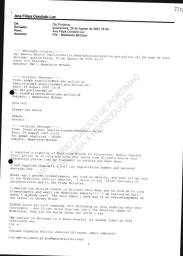 apenso5_vol_10_p2323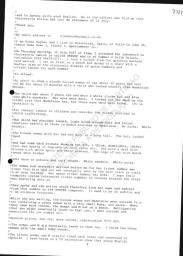 apenso5_vol_10_p2324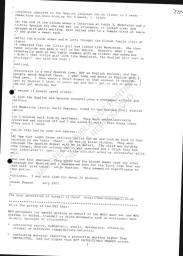 apenso5_vol_10_p2325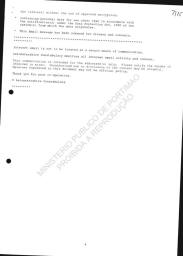 2326 to 2328-Email re Torrevieja, Spain sighting
apenso5_vol_10_p2326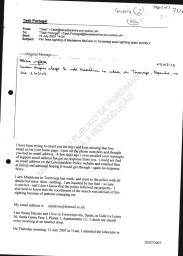 apenso5_vol_10_p2327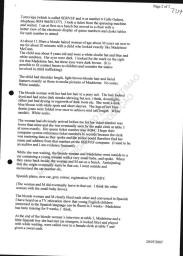 apenso5_vol_10_p2328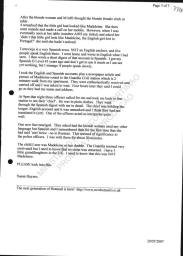 apenso5_vol_10_p2238a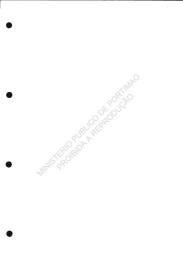 2329 to 2341-Handwritten note re sighting in Seville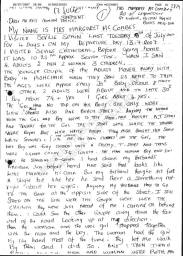 apenso5_vol_10_p2330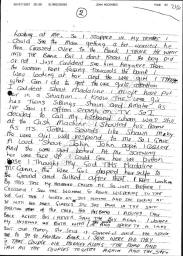 apenso5_vol_10_p2331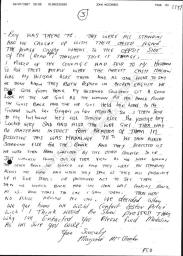 apenso5_vol_10_p2332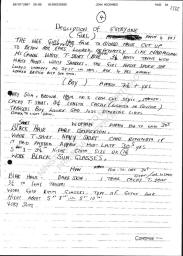 apenso5_vol_10_p2333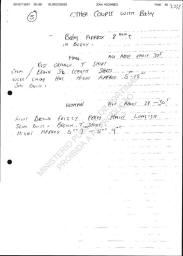 2334-2335 (PDF Pages 196-197), handwritten letter in English, by Mr Combes also referring to a reported sighting in Seville.
apenso5_vol_10_p2334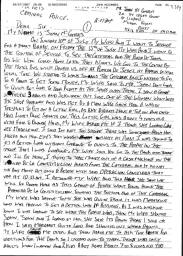 apenso5_vol_10_p2335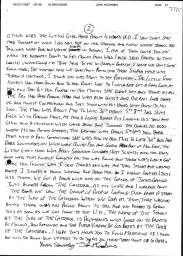 2336 (PDF Page 198), Map of San Juan, Argentina with hand-written message saying "Here is Madeleine".
apenso5_vol_10_p2336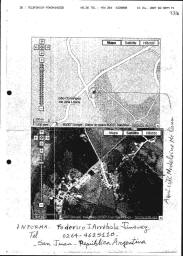 2337 (PDF Page 199), Sighting in a restaurant in Braga..
apenso5_vol_10_p2337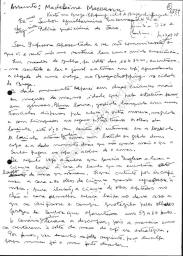 2338 (PDF Page 200), sketch of restaurant.
apenso5_vol_10_p2338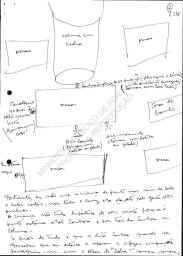 2339 (PDF Page 201), continuation Braga restaurant sighting.
apenso5_vol_10_p2339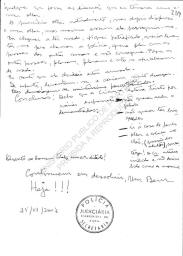 apenso5_vol_10_p2340
MISSING PAGE
2341 (PDF Page 202), Info received from Crimestoppers re - sighting in Macao airport.
apenso5_vol_10_p2341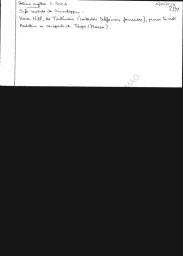 2342-Email re sighting in Macau
apenso5_vol_10_p2342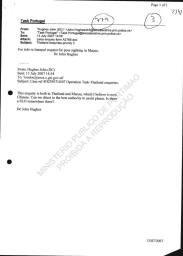 2343-SOCA enquiry form re sighting in Macau airport
apenso5_vol_10_p2343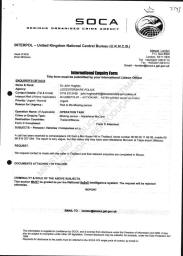 2344 to 2347-Email re sighting in Greece
apenso5_vol_10_p2344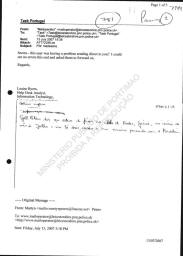 apenso5_vol_10_p2345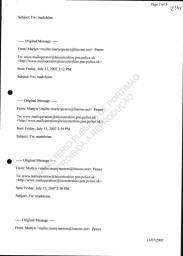 apenso5_vol_10_p2346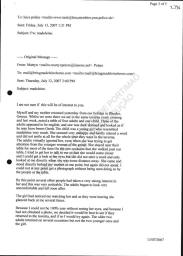 apenso5_vol_10_p2347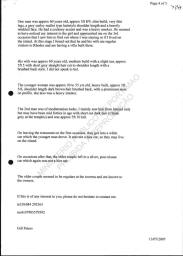 apenso5_vol_10_p2347a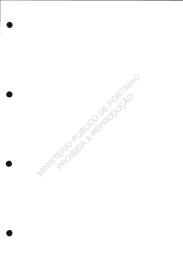 apenso5_vol_10_p2347b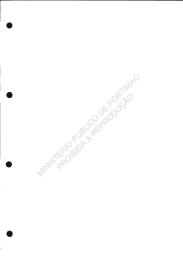 apenso5_vol_10_p2347c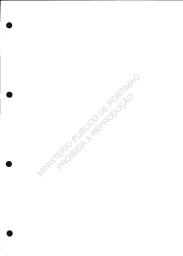 2348-Email re sightings in Buenos Aires
apenso5_vol_10_p2348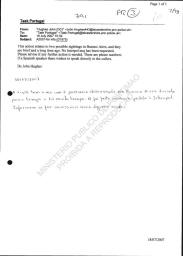 2349 to 2350-Emails re sighting in Holland
apenso5_vol_10_p2349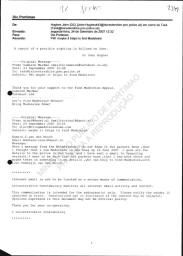 apenso5_vol_10_p2350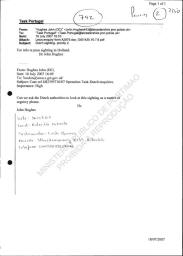 2351-Missing page
apenso5_vol_10_p2351
MISSING PAGE
2352 to 2353-Report re sighting in France
apenso5_vol_10_p2352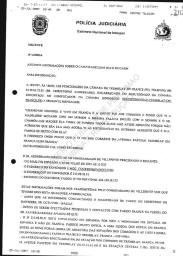 apenso5_vol_10_p2353