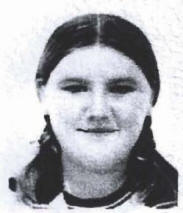 02_VOLUME_IIa_Page_249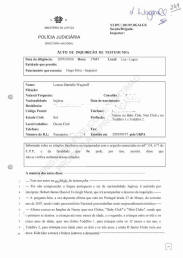 02_VOLUME_IIa_Page_250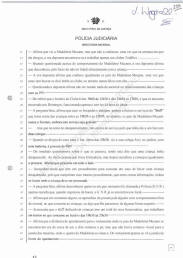 02_VOLUME_IIa_Page_251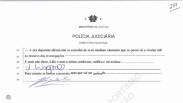 02_VOLUME_IIa_Page_252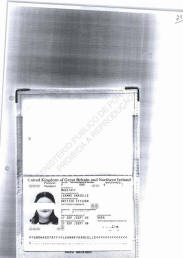 Processos Vol II

Pages 249 to 251

Leanne Danielle Wagstaff

Nanny in the Baby Club, Mini Club and Toddlers1/2
Time/Date: 17H45 2007/05/06
British Citizen



She comes to the process as a witness. As she does not understand Portuguese she is assisted by the interpreter Robert Murat.

When asked, the witness says she has been in Portugal since 23rd March 2007, having come to Portugal to work in the resort.

She states that she works as a nanny in the Baby Club and Mini Club, the former is for children aged up to 11 months and the latter is for children aged between three and five, Toddlers 1 is for children aged between 12 months and one year (sic) and Toddlers 2 is for children aged between two and three, the Junior Club is for children aged between 6 and 9, Kids is for children aged between ten and thirteen, and Indyes is for children aged between 14 and 17.

She says that she saw Madeleine once during the week she arrived but did not know her as the witness only worked in the Toddlers group.

When asked about Madeleine's behaviour, the witness says that she did not know her because she had not had direct contact with her.

The witness say that she saw Madeleine's parents once when they came to pick up the twins, however she did not speak to them.

When asked, the witness says that she did not notice anything abnormal in the relation between the children and the parents.

The Club operates from 09.00 to 12.30 and from 14.30 to 17.30 and is closed on Sundays when it only offers the dinner service.

When asked, she says that if the guests wish they can ask the staff to look after their children from 19.30 to 23.30, however Madeleine's parents never did this although the service was free.

On the night of the disappearance she was not working and had gone to a bar with colleagues. When she was heading for the bar from home at about 22.30 she saw her colleague Amy in the garden with a torch, searching for something.

She immediately asked what was happening and was told that a girl had disappeared. At first she thought it was a joke, but then she also began to search. She say that she searched everywhere.


She adds that there is a procedure in case a child goes missing, that they complied with this procedure, which indicated the areas that should be searched in order to find the child.

When asked, she says that she does not know at what moment the police (GNR) were called, but she remembers that when she returned from searching the GNR had arrived.

She confirms that she never saw anything nor anyone strange.

She says that there are 11 staff members who look after the children and who work in shifts between 19.30 and 23.30.

She states that the distance between the McCann's apartment and the restaurant was two minutes by foot and that there was no visual contact of the room where Madeleine slept. From the restaurant only the front windows could be seen.

She cannot think of anything that would be of use to the investigation.

No more is said.

Reads, ratifies, signs.