02_VOLUMEIIa_Page_307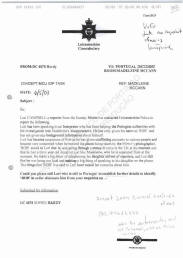 02_VOLUMEIIa_Page_308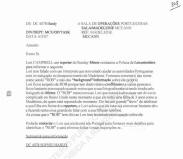 Letter from Leicester Constabulary
to Portugal Incident Room/Madeleine McCann

6th May 2007
Sir,
Lori CAMPBELL a reporter from the Sunday Mirror has contacted Leicestershire Police to report the following.
Lori has been speaking to an interpreter who has been helping authorities with the investigation into Madeleine's disappearance. He has only given his name as 'ROR' (sic) and has not given any background information about himself.
Lori has become suspicious of Rob as he has given conflicting accounts to various people and became very concerned when he noticed his photo being taken by the Mirror's photographer. 'ROB' stated to Lori that he is going through a messy divorce
In the UK at the moment and that he had a three year old daughter just like Madeleine, who he is separated from at the moment. He made a big show of telephoning his daughter in front of reporters, and Lori felt that he was being too loud and making a big thing of speaking to his daughter on the phone. The things that 'ROB' has said to Lori have raised her concerns about him.
Could you please call Lori who is still in Portugal to establish further details to identify 'ROB' in order to eliminate him from your enquiries on 07917 xxxxxx.
Submitted for information
308—Portuguese translation of above letter