13_VOLUME_XIIIa_Page_3437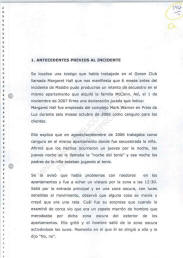 13_VOLUME_XIIIa_Page_3438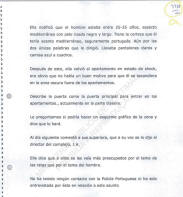 13_VOLUME_XIIIa_Page_3439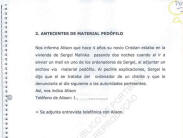 13_VOLUME_XIIIa_Page_3440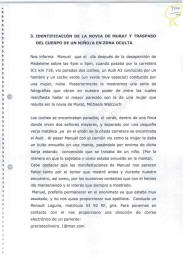 13_VOLUME_XIIIa_Page_3441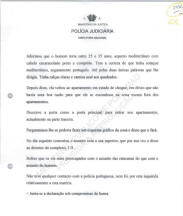 13_VOLUME_XIIIa_Page_3441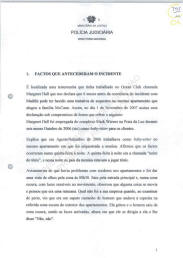 PJ Document
Very Confidential
1. Facts that preceded the incident
A witness called Margaret Hall who worked at the OC was located and tells us that six months before the incident with Maddie there could have been an abduction attempt from the same apartment that was let to the McCann family. On the 1st November 2007 she makes a statement in full honour that refers to the following:
Margaret Hall was employed by the Mark Warner resort in P da L for six months from October 2006 as a baby sitter for the clients.
She says that in August/September 2006 she was working as a babysitter in the same apartment that the girl was abducted from. She confirms that the events occurred on a Thursday night. Thursday nights were known as the "tennis nights" and on that night the girl's parents were out playing tennis.
Given that there were problems with rodents in the apartments she went out to have a look in the area at about 00.30. She left by the front door and in the darkness, by the movement sensitive lights, she saw something move and thought its was a rat. To her surprise, when she examined it closely, she saw that it was a brown shoe of a man who was watching the dark zone outside the apartments. She shouted and the man came out of the darkness, the lights were activated at which point he came towards her and said "No, no".
She said the man was aged between 25 - 35 years, with a Mediterranean aspect with tight black curly hair. She is certain that he had a Mediterranean accent, surely Portuguese. From the only two words he said. He wore light coloured trousers and a blue checked shirt.
After this she returned to the apartment in a state of shock, it was obvious that there was no good reason for him to be hiding in the darkness outside the apartment. She said that the front door was the main door to enter the apartment, situated at the back.
When asked if she could make a sketch of the area she said she would do so.
The next day she told her superior about the incident, who in turn informed the resort manager, J.H.
She said that they appeared to be more worried about the subject of the rodents than about the man.
She did not have any contact with the Portuguese police, neither was she interviewed by them about this matter.
She makes her statement under compromise of honour.
(Note: this is not presented as an official signed statement)