13_VOLUME_XIIIa_Page_3445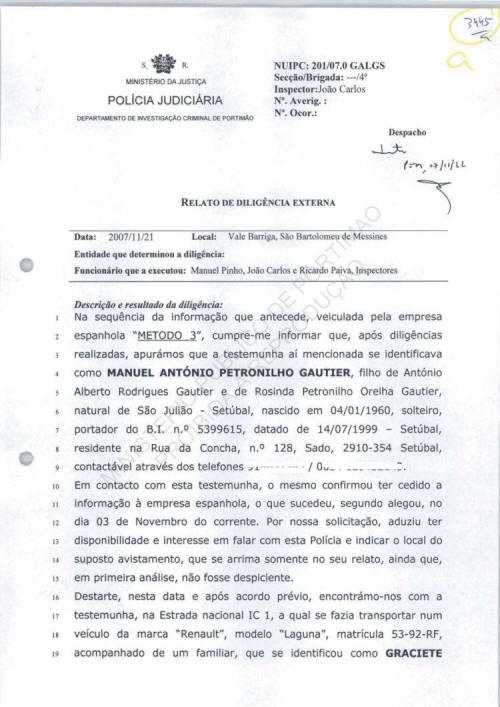 13_VOLUME_XIIIa_Page_3445a
IMAGE BELOW
13_VOLUME_XIIIa_Page_3446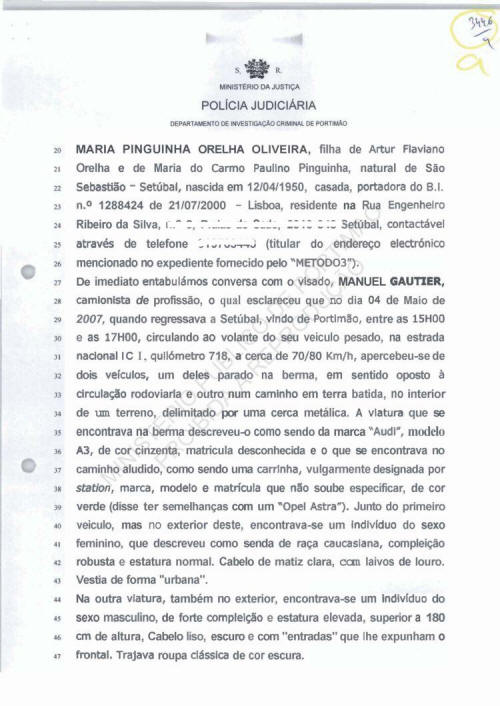 13_VOLUME_XIIIa_Page_3447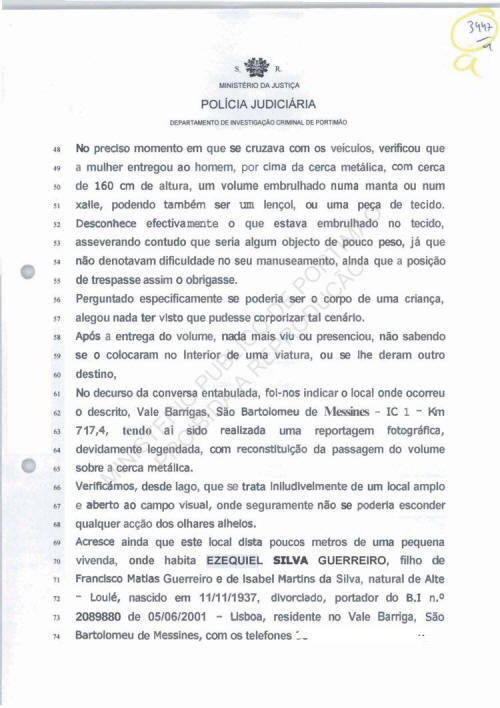 13_VOLUME_XIIIa_Page_3448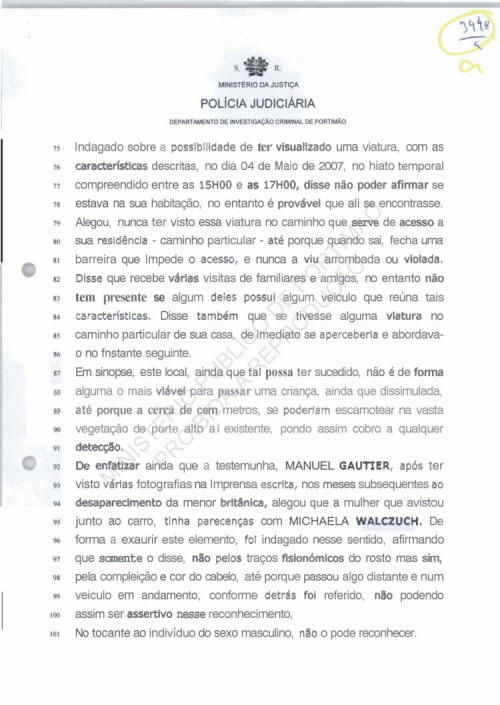 13_VOLUME_XIIIa_Page_3449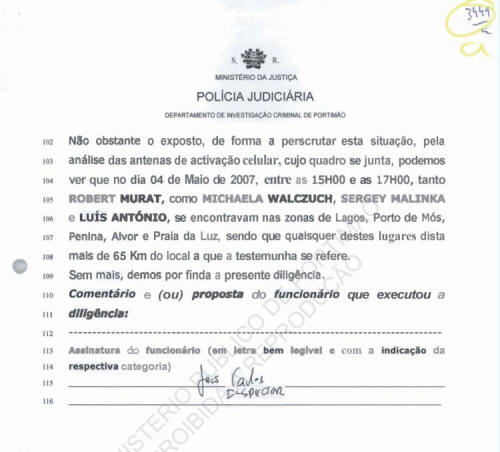 Page 3445-3449: The external diligence report dated 21 November on the follow up work done

Page 3450-3453: supporting photos taken during the follow up, and


Page 3454: phone mast evidence exonerating M Walczuch, R Murat, S Malinka and L Antonio from any involvement in the alleged sighting by the truck driver.

In point form:
- The PJ traced the driver, Manuel A P Gautier, and spoke to him.
- He acknowledged speaking to M3 on 3 November.
- He and PJ met by agreement at a given location on IC1.
- The driver related his story of having seen a grey Audi and a green car (possibly Opel Astra) on 4 May between 15h00 and 17h00 in the IC1 freeway
- He saw a woman (standing next to the Audi) pass something wrapped in cloth to a man (next to the green car) over the metal fence.
- From what he could make out it was not very heavy and there was nothing to suggest it might have been a child.
- They went to the location where photos were taken.
- The resident of a nearby house was questioned by the PJ. He neither saw nor heard vehicles in his 'driveway' on 4 May, and noticed nothing untoward with the closed gate across its entrance.
- The driver stated that from pictures in the printed media he recognised some resemblance between MW and the woman he saw on 4 May, mainly some facial features, her build and hair colour, but he could not positively assert that it was her.
- The driver could not recall the man.
- The PJ checked the phone antenna records for 4 May and found phone calls to and from MW, RM, SM and LA during that day, and during the time of the alleged observation, all calls showing they were all some 65 km away from the location of the alleged sighting.