1387 to 1397 - Photographic report of items confiscated from Casa Liliana from the Technical Police
TRANSLATION BY ALBYM
06-Processo 6 Pages 1387 to 1397
PHOTOGRAPHIC REPORT OF THE TECHNICAL POLICE CENTRE
Photo Rep.: 307.07
Date: 14 May 2007
Photos: 18
Specialist Assistant: Irene T.
06_VOLUME_VIa_Page_1387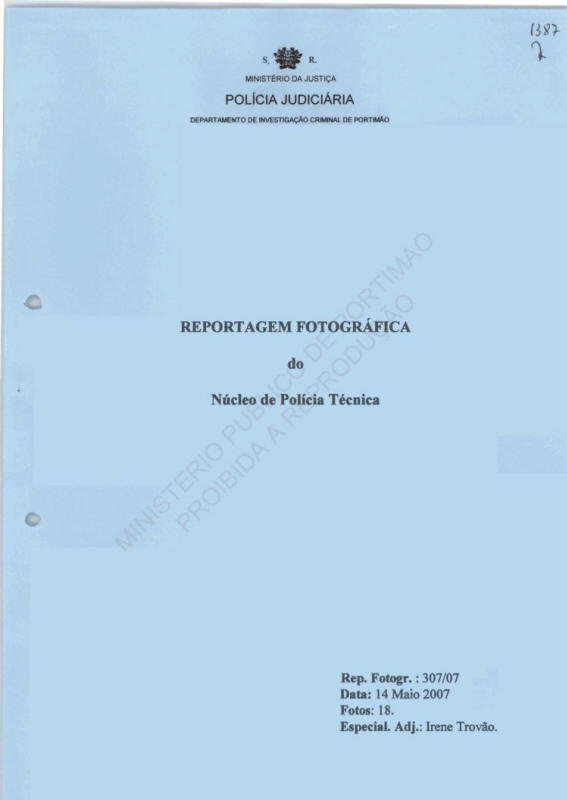 Objects recovered in the search conducted on 14 May 2007 at the home of
Robert Murat, Casa Liliana ... Luz, Lagos, and the van Volkswagen "California", licence 44-77-KD.

-Photos 1 through 4: Dark-blue cotton jacket with three pockets, brand "S Active",
size L, the inside being a lighter shade of blue combed wool. It was found with a small
burn-mark at shoulder-height on the back.
From the kitchen/laundry:
06_VOLUME_VIa_Page_1388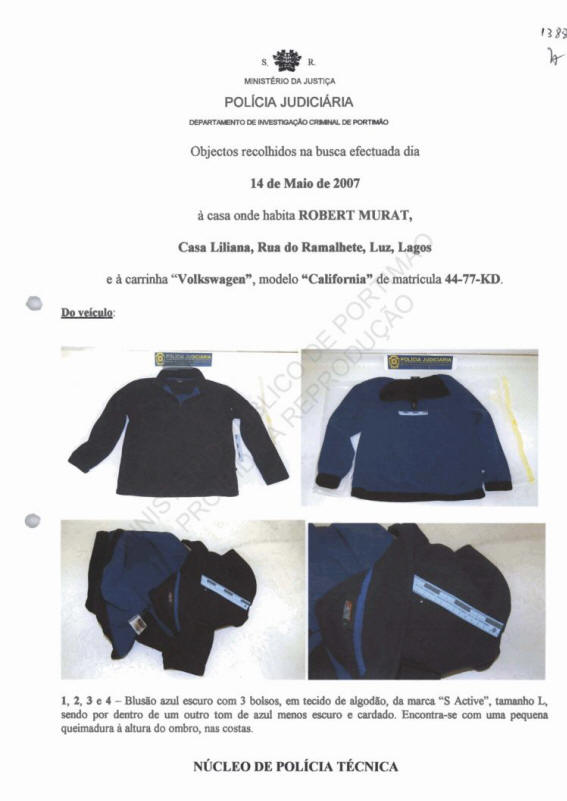 -Photos 5 and 6: Light-beige serge-like cotton trousers with six pockets, brand "X
Posion" with the number 46.
From the bedroom:
- Photo 7: Vibrator "Deluxe" with two "Duracel" batteries.
06_VOLUME_VIa_Page_1389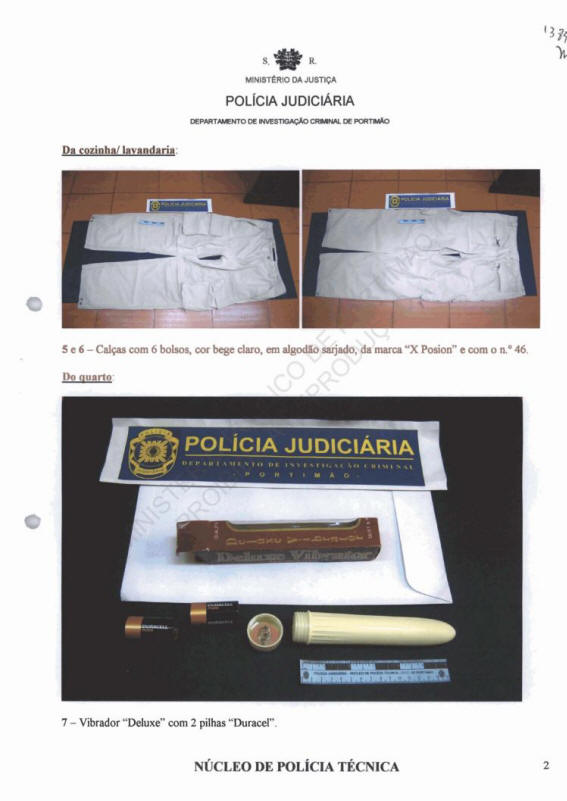 - Photo 8: USB cable.
- Photo 9: 1 pamphlet from the real estate agency "Romigen", 2 cards from the same
firm in the name of Robert Murat, 3 mobile phone [SIM] cards "Uso", Telecel" and
"Vodofone", and 1 key marked "garage 4".
06_VOLUME_VIa_Page_1390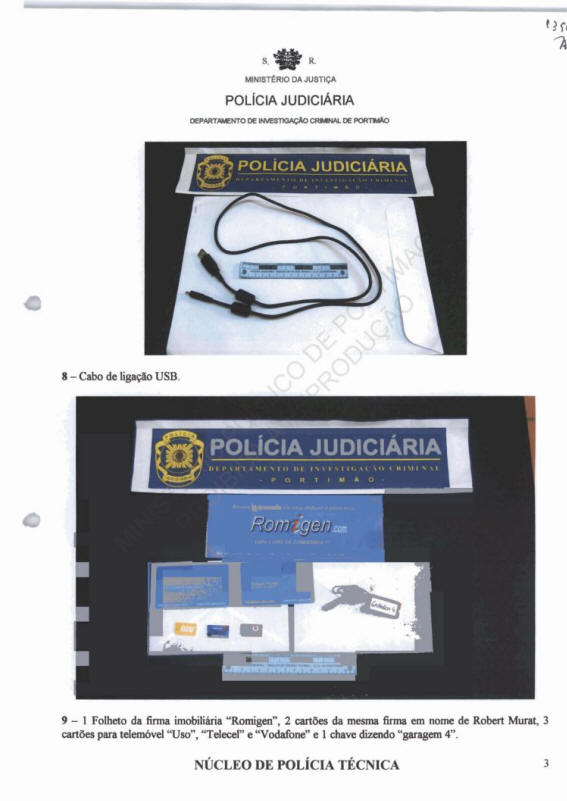 - Photos 10 through 12: Page from the "Telegraph Review" dated 23 September 2006,
Biography Books, page number 25.
06_VOLUME_VIa_Page_1391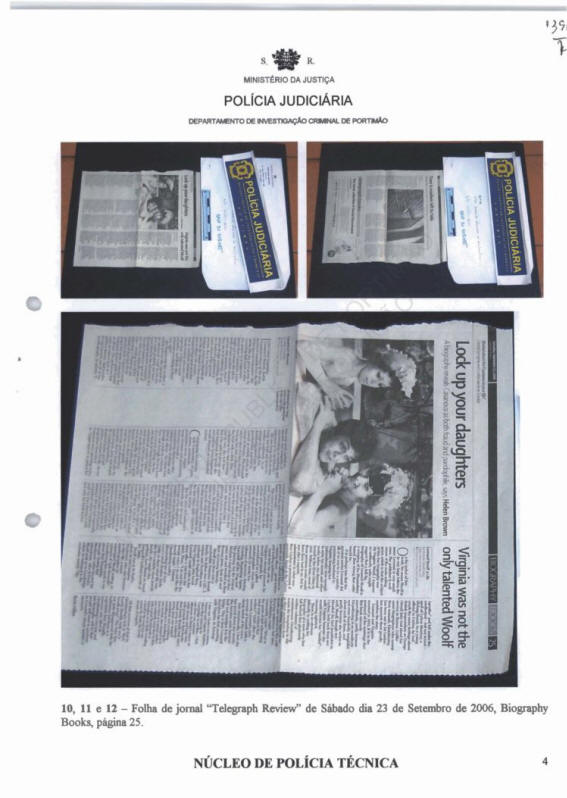 - Photos 13 and 14: Light-beige denim-like cotton trousers, brand "Zara Man", with
the number 46.
06_VOLUME_VIa_Page_1392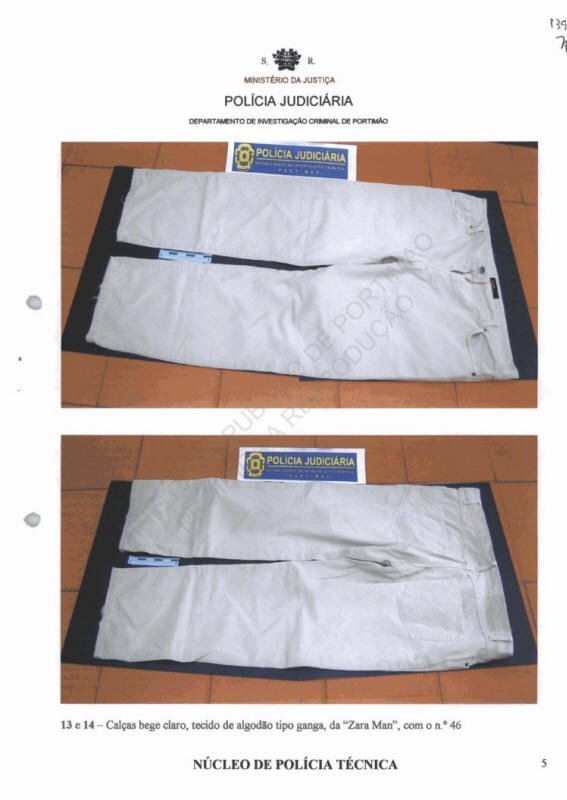 - Photos 15 through 18: 2 pairs of large linen-like trousers, with a cloth tape/ribbon-
like belt to fasten, one very light beige and the other white.
06_VOLUME_VIa_Page_1393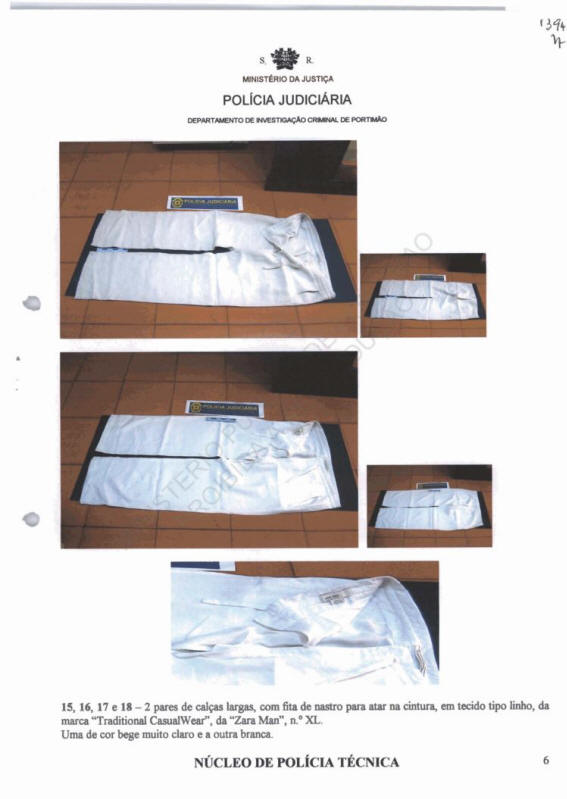 06_VOLUME_VIa_Page_1394
MISSING PAGE
[The final three photos are of Robert Murat, without glasses]
06_VOLUME_VIa_Page_1395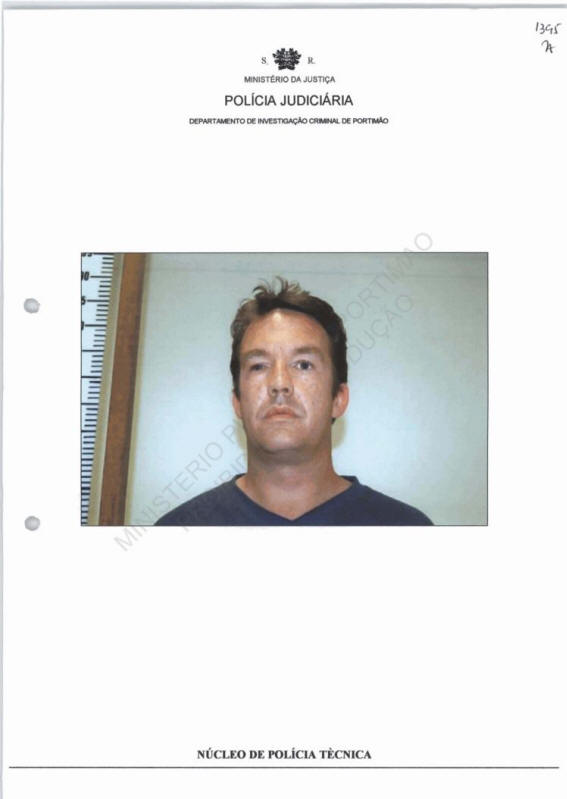 06_VOLUME_VIa_Page_1396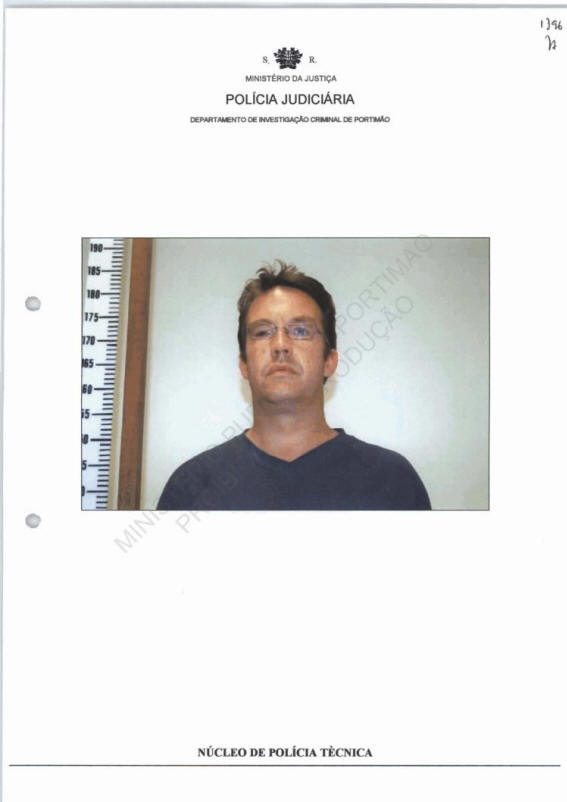 06_VOLUME_VIa_Page_1397